December 11 2019 Leadership Meeting Minutes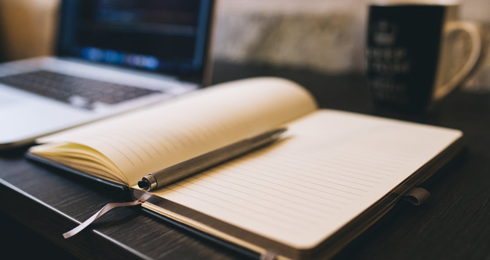 ---
Celebrations: Jeree Dukes
Ginger Smith's Book will be announced on Tor.com , soon to hit bookshelves everywhere (October 2020)!

MS Students are doing DPA Presentations Friday and are extremely excited for the experience!

National History Day is next month!

11/15 kids showed up to take the SAT this previous Saturday.

Friday, Nacho Day! Serving Nachos after lunch is over as a thank you to the students for working hard this semester.

Dr. Jones will be part of a discussion panel at the national federal programs conference.
Coaching Comments: Shelley Lynn
D05 (SCHOOL only) All school staff members will establish and maintain a school culture of high expectations...
*How will leadership (school-level and teacher leaders) ensure a culture of high expectations is set, monitored and reinforced at TCS?
HS has set their expectations high and it has shown in the students' desires to look beyond graduation. REACH has really motivated the MS.
Old Business: Ginger Smith
EOC Testing and Re-testing Days: Started Dec. 5th, Retest Jan 21-24. Adjusted ILT Rosters to prepare for supporting the retesting.

Action Plan Based on Feedback from Dr. Rooks needs to be implemented as we move forward
New Business: Scott Arenal
Indistar Indicator of the Day: C04: (SCHOOL & LEA) The LEA and school monitor and evaluate the extent that professional learning impacts teacher practice.

Class visits occur daily, K-5 literacy block, and new programs for math and ELA school-wide. New external providers have begun work that will provide us with a dedicated and viable curriculum.

PD will be provided in-house as much as possible to accommodate teachers by utilizing on-the-job training. [monthly] (5/1/2020)
Departmental Updates (School Data, Initiatives, Testing, Scheduling, etc.)

Elementary- RI show large scale gains, over 300 point growth! 3rd grader grew by 277 points. Another by 160 points. There will be some retests for some children. MI showed massive growth as well. K is reading on grade-level, based on FRA. One student grew from a 2 to a 28. 1st and 2nd are also showing growth, some may need gifted support soon. One student scored in the 400L level. Another showing "advanced" in Math. Discovered that some students are not taking the screener seriously and rushing through the test. One K student finished the FRA and then wanted to take the Math Inventory after, he was as motivated as could be. Need to work on technology skills with the younger children to help with endurance and problem solving. Taking a closer look at differentiation in the classroom. Would like to look at KeenVille for math—being promoted by the state. Can be more of an interactive tool for the growth in math and literacy.

Middle- Math: 6th grade is showing more green, as is 7th grade. 8th grade didn't show as much growth as the other grades. But, they all showed an increase in math skills over the first. WriteScore hasn't come back yet. Numeracy testing after school is showing that some students are excelling and showing growth.

High- EOC scores are coming back and showing decent scores. Students are really focused on doing well and want to have more time to study and prepare for these tests. Testing was all this week and part of last, so no current data in terms of RI/MI/WS. Kudos to Ms. Lester! She was celebrating students and creating a positive learning environment full of motivation. A healthy classroom, to be sure.

SPED- Students are showing a growth in testing stamina and taking advantage of the extended time in testing. Even with 3 days of testing, they are still fighting through the tests and showing that they can be "test-tough." They are showing that they are in it to win it.

Dr Jones: See below.

Tutor/EIP:

Technology: Website training tomorrow during PLCs. Teams training during Pre-Planning. More PLCs to come.

Other: WE need to work with our students to set goals so that they have something to aim for when they are thinking about the classes they are taking. This can be applied to grades, attendance, or even discipline.
Attendance and Discipline Data. Done at last meeting.
DIP Action Step Monitoring
There is a form inside of the CLIP in SLDS this year. Rather than going through each action step, there is a Forms Survey that will ask us to look at the steps to see where we are at this point.
Augusta Tech is working on getting a schedule together for Elementary Spanish. They have opened 20 slots and we have 17 students signed up for the course. Spanish in the spring will be dual-enrollment.

The 9th grade literature course is showing that the testing endurance is important, especially when you've got 3 sections with 2 essays and several constructed response. Considering stretching the ELA courses to 3 days of testing for EOC/EOG. Thoughts?

Hawkins and Thomas would like to do a huge, formal welcome back event for students as an exciting way to return to school. This will help us to develop that positive environment that we are growing.

When you go into SLDS, you can view student IEPs.
Upcoming Trainings

Understanding Text and reading skills January 16th.
Other:

Faculty Christmas Gathering, Dec 17th. Students' Program at 6 PM.

Looking for ideas for 100th day of school (Jan 21st, Tuesday).

Celebrate students as much as possible. Names on the wall, work to show off, and anything to encourage them.
Next Meeting: Jan 15th @ 3:15 pm