October 16th 2019 Leadership Meeting Minutes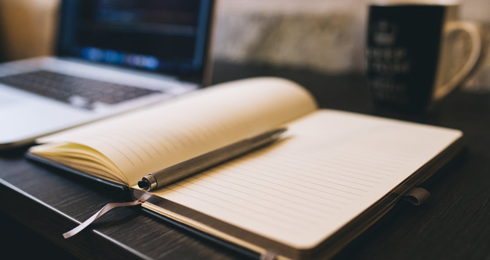 ---
Celebrations: Jeree Dukes
There are 15 students signed up to take the SAT on December 7. This is compared to only five taking the test in the entire school last year.
6th Grade Group Counseling sessions have begun. We are talking about appropriate school behavior once per week.
Jaguar Futures Day was successful and was on the 6 o'clock news.
STEM/Science Day was incredible and The Science Machine rocked the house! Parent and Student Feedback has been very positive.
Coaching Comments: Shelley Lynn
B04 School leadership team will meet a minimum of twice a month. The team will monitor the implementation of the school improvement plan/SIG plan through Indistar.

TCS held a productive meeting this week (9/18/19). TCS discussed topics ranging from the district's ESOL plan/implementation to afterschool ILT. Team members also provided grade-level updates. The process of reviewing and reassessing existing Indistar indicators was initiated. Remember Indistar tasks should be reflective of the District Improvement Plan as it is a living, breathing document. Short-term tasks should be detailed enough to ensure goals are met, if not exceeded. Respective departments and leaders should routinely report out with data and formulated next steps to ensure everyone is aware of the progress being made. Indistar tasks should also be routinely reviewed to determine if revisions are needed to achieve the goals outlined in the DIP.
Response: We have completed the reassessment of the Indistar Tasks and will continue to review and revise them. We will begin assessing indicators monthly.
F01 (School & LEA) School staff will provide ongoing mechanisms for family and community engagement to develop partnerships that benefits students.
Kudos to the leadership and staff at Taliaferro County Schools for another wonderful "Jaguar Futures Day"! According to a recent policy brief from the National Education Association (NEA), "when schools, parents, families, and communities work together to support learning, students tend to earn higher grades, attend school more regularly, stay in school longer, and enroll in higher level programs". These collaborative efforts will ensure students are provided access to opportunities and information that will lead to success in college and career. Kudos!
Response: Thank you for the kudos. Our faculty and staff work hard each day to ensure we have engaging and educational opportunities for all.
Old Business: Ginger Smith
Intersession was Oct 3—Elementary loved that there was an opportunity to focus on the students who needed the most help. HS loved that the students could have individualized strategy support.

Consider Celebrating students during morning announcements—PAWSative Students Starting Soon

Starting Academic Portion of ILT Oct 17—looking forward to it.

SIG ending comes with changes—Need to look into other grant opportunities
New Business: Scott Arenal
CNA indicator of the day

2.1 Coherent Instructional System
GDPS - Learning and Teaching (Standard 1): Engages and supports all schools in systematic processes for curriculum design to align instruction and assessments with the required standards

GDPS - Learning and Teaching (Standard 2): Develops and communicates common expectations for implementing curriculum, instruction, and assessment practices across all schools.

GDPS - Learning and Teaching (Standard 3): Guides, supports, and evaluates the implementation of curriculum, instruction, and assessments

GDPS - Learning and Teaching (Standard 6): Guides and supports schools in the selection and implementation of effective strategies, programs, and interventions to improve student learning
All of this is tied to TKES. Must take our instructional practices into consideration and take them seriously.
Departmental Updates (School Data, Initiatives, Testing, Scheduling, etc.)

Elementary- Will review WriteScore at next meeting. Pre-K – 2 will go to pumpkin patch soon. RockHouse Creamery will be for 3-5 soon, covers science standards. Fern Bank Grant makes the trip much more affordable. Thank you to S. Lynn for taking that initiatives.

Middle- Will review WriteScore at next meeting. Next week going to Augusta Canal for SS and Science Trip.

High- Will review WriteScore at next meeting. HS Field Trip to Probe College Fair Nov 1.

SPED- None

Other-
Dr Jones: None

Tutor/EIP: None

Technology: Ransomware is becoming more of a prevalent issue for schools. We recently had some issues with our own server, but it was not an attack but a physical failure. Have some money to refresh the computers this year, about the same after that. Local will pickup the rest when SIG is over.

Attendance and Discipline: More teacher absences, less student absences.

Other: None.
Indistar Updates--

Will be looking at a new process for data discussions:
Where are we now?

What are the implications?

Where are we going?

How do we get there?
Upcoming Trainings

Susan Powell Will be here Oct. 31st for observations—writing conferences

S. Lynn will attend Gifted Trainings

McElveen and Berry will attend Dyslexia Nov 8th

Behavioral Training. Social/Emotional Training for Dukes and Seals and Thomas and Hawkins.

FeTC in January, send a few

Finch, Drane, Cline, Eubank, Berry will attend technology and outside resources to improve instruction at CSRA in 4 sessions with a capstone at completion.
Attendance Data and Implications

Have gotten some achievement data that shows achievement is on the rise. Literacy is going well. Have lost ground in student attendance—especially chronic absenteeism. See if students that are regularly absent are affecting the data the most. May need to develop processes and procedures to make sure that students who do miss are able to get the work they missed. We should be helping students as much as possible to achieve mastery.
Other:

We continue to build classroom libraries, which we started at the beginning of the year. Our lending library is up and running and excess books are being distributed to the families of the community.
Next Meeting: October 30 @ 3:15 pm