September 4th 2019 Leadership Meeting Minutes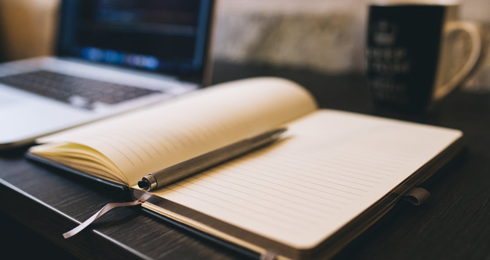 ---
Celebrations: Jeree Dukes
Afterschool Program has started
UGA Trip went really well--48 people attended
Athens Tech MS trip was exciting
Students are becoming more aware of college terms and requirements
Advisement for HS students is tomorrow night
3-5 Grant for Fern Bank Field Trip
NHD display is up and ready—with artifacts—for the Kickoff on Friday!
Coaching Comments: Shelley Lynn
B04 (School and LEA) School leadership team will meet a minimum of twice a month. The team will monitor the implementation of the school improvement plan/SIG plan through Indistar.
Taliaferro County Schools had a productive LT meeting (8/21). Initial screeners have been conducted. Please develop a plan to report this data and next steps during the next LT meeting. Team members discussed a plan to review/reassess Indistar indicators. As LT members begin this work, ensure assessments resemble the current work and goals/objectives outlined in the DIP, once approved. LT members should also review the collaborative planning rubric and feedback form shared during the 2018-19 school year as this will be used for feedback purposes this year. Wonderful job at setting the stage for a productive school year!
Response: Dr Berry has already started to compile all the Elementary data and will continue to do the same for MS and HS. This will be shared out when completed. As the year goes on, we will review the LT rubric.

Clarification on which rubric is needed?
A04 All teachers will participate in weekly common planning time during the regular school day with clear expectations for collaborative instructional planning.
Marzano (2003) emphasized the importance of Professional Learning Communities (PLCs) in ensuring the designed curriculum translates to the implemented curriculum (what teachers actually teach) and ultimately to the attained curriculum (what students learn). Taliaferro County Schools' instructional leaders held an impactful PLC meeting Wednesday (8/28/19). During this time, teachers were provided guidance regarding the expected compilation and usage of data to guide curricular, instructional, and assessment decisions. Tools were also provided to guide parental communication. Teachers will continue to receive ongoing support to this end during PLCs and expectations for implementation will be tied to TKES. Kudos!
How will these efforts be monitored to ensure that the designed curriculum translates to student mastery of standards?
Response: The designed curriculum will be monitored through Focus Walks, data discussions, coaching, pacing guides, lesson plans, and benchmark testing. Through the discussion of this data, it will be clear if the curriculum is being implemented with fidelity.
Old Business: Ginger Smith
Jaguar Futures Day—Official Dates?
October 2nd 9 AM – 2 PM

GHSA plans to attend for recruiting officials

GAPower, Volunteer services, Real Estate, Banking, and anybody else is welcome!

Conrad Randolph is available for speaking engagements

Always looking for more!
Specific Benchmark Testing Dates and Procedures?
Information has been sent out

If teachers want to work out an in-house procedure to make sure every child is tested and has their appropriate accommodations. SPED will develop a testing schedule and procedure to ensure compliance.

Some programs will provide read-aloud services, others do not. This causes issues with compliance.

USATestPrep has a writing portion, but the teacher will have to grade the writing portion—as an alternative to WriteScore. WriteScore is comparable to GMAS in testing procedures and grading practice. Consistency is important.

Follow the direction of the SPED department and be flexible.
Creating a School Culture of Care—Strawberry Mansion
Will review later tonight
Co-Teaching Best Practices
Please plan with your SPED co-teacher, para, or tutor to makes sure you are providing all the things our students need to be successful. You should be planning with the co-teacher regularly, not just referring them to Rubicon.

What barriers exist for co-planning? The ratio of subject areas, content areas, population, and teachers to SPED teachers is outstanding. We gave preference to ELA and Math but attempted to cover as much of Science and Social Studies as possible. Spring Schedule should be even more accommodating.
Sept 9: Illustrative Math Training
Still happening, subs have been arranged.
New Business: Scott Arenal
Indistar Indicator for the day

D05: All school staff members establish and maintain a school culture of high expectations.
Establishment and maintenance of high expectations needs to be monitored through focus walks. Teacher websites & Blog, school data, student work samples, assignments from teachers, and JGG/FBLA provide evidence of high expectations.

Each teacher will create a safe and supportive learning environment for every child. The teachers will also develop and maintain high expectations for all students based on data collected from benchmarking and test scores.

Teachers exemplify high expectations in accordance with non-negotiables, monitored through TKES.

School Mission, Vision, and Theme are communicated daily in visual and auditory format.

Re-word Current Efforts. Consider student reading of Mission/Vision after morning announcements each day.
Departmental Updates (School Data, Initiatives, Testing, Scheduling, etc.)

Elementary- First 3-5 field trip on the books. Oct 2nd, Fern Bank trip. Got a grant to pay for the trip! K-2 is giving their narrative assessment in WriteScore this week. Bookworms skills groups will start in 1st –5th next week.

Middle- Ms. Lester has started a reading challenge for the school—focused on MS, but she invited teachers and staff as well. Reading Chapter books and logging in to Whooo's Reading to track reading. Caterpillar that has started at her door and will wander down the hall.

High- All Screeners are done—Reading and Math Inventory. Benchmarks are done as well. Weekly HS Meetings are very productive, looking at literacy and planning as a whole. Discussions are deep, thorough, and meaningful. Looking at root causes and actions plans.

SPED- Put out the training calendar, through GLRS. Assigned to GenEd teachers and SPED Teachers. Coaches attending trainings as well. Trying to come up with plans for benchmarking as well as more efficiently completing screeners.

Other-
Dr Jones: CLIP has been returned to make changes to both the SLDS/State side as well as the original side. Everything has been pre-approved.

Oct 3rd: Use as an intervention/extended learning time for students. Can be used for Credit Recovery, tutoring, make-up. Need specifics, not just busy-work. This should be skills and content based. We have plenty of teachers to help us monitor students if the content teacher is in training during the day. It will run 8 AM – 12 PM and is being offered to ALL students. It is not a regular school day with standard classes, though busses are running and food is being served. Parent Letter going home soon.

Tutor/EIP: None

Technology: Intercom is being weird, but it is being looked at by AudioEnhancement. Power Outage last night caused some issues today with printing, servers, and connectivity.

Attendance and Discipline:
There have been some absences due to family illness and death. There are others that are starting to show a trend towards excessive absences.

Some children are showing NO absences, even though they have indeed been absent. Make sure you are taking attendance.

Need to address our working seniors. They are still in school and that should be a priority, not work taking time away from content courses. May need to talk to parents or classmates to help with the situation.
Other: Thurs Oct 17th, Start the Academic Portion of ILT. Getting everything organized now. Will be collecting a list of students that should be recommended to the program and will use that list to determine staffing. Get that list to the Department Heads soon so that we can determine which children need to stay. All students will be invited, but some will be required. Can ask HS students what support they need. Could consider offering general drop-in sessions for ACT, SAT, PSAT, or even content area. Some of the test-prep can be done electronically. KhanAcademy and USATestPrep offer courses in those areas.
How we affect change in the learning environment
Every Student Needs a Champion – Rita Pierson

Table Talk
Take-Aways: Celebrate Victories whenever possible, Model Every Day, Growth Mindset, Cultivate Positivity.

Do this as a faculty
What is required to "Close Out" 2018-2019?
Sept 10 Susan Powell will be here to do walkthroughs
Indistar Indicators/Tasks Homework—Due Sept 18
Pick an empty Indicator within Indistar

Keep/Tweak/Delete

Put those changes in an excel document
Other:

NHD speakers will be here Friday, including many reps from Historical Society in the areas. Reaching out to Mr. Farris to pick his brain.

Could use teddy-bears as "reading buddies" for ES to help them get into the habit of reading every night. Could order from Oriental Trading in bulk to help keep costs down.

Some schools also take kids to animal shelters to read to the dogs to get to spend time with the animals as well as reading.
Next Meeting: September 18 @ 3:15 pm